Monday, April 13th, 2020
Support Military Families Asks for Digital Cards During COVID-19 Outbreak
---
Friday, December 13th, 2019
---
Wednesday, December 11th, 2019
"In the spirit of the holiday season, military families were recognized Wednesday as the nonprofit Support Military Families came to town and partnered with Jacksonville's McDonald's restaurants to give free gifts and breakfast." – Kevin Vandenburg, The Daily News – Jacksonville, NC
---
Wednesday, December 11th, 2019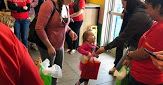 "Tuesday morning, the organization Support Military Families (formerly Support Military Spouses) handed out approximately 100 appreciation care packages to family members of deployed airmen from Seymour Johnson Air Force Base." – Ken Conners, Goldsboro Daily News
---
Thursday, November 14th, 2019
"We're so thrilled with the volunteers of Myrtle Beach that come and serve and help assemble the care packages. Every one is assembled with love because every care package is going to a military family member. Most of the military will be away from their loved ones this holiday season, and this is just a simple way to say thank you for their service," Rumley said.
---
Tuesday, May 21st, 2019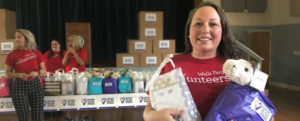 "Wells Fargo is more than a team of volunteers to us at Support Military Spouses. It's a group of people we call family, who make everything we do possible."
— Diane Rumley
---
Thursday, May 16th, 2019
"Volunteers with 'Support Military Spouses' made sure military spouses and children are cared for. Dozens of volunteers gave our hundreds of care packages in North Charleston Thursday morning." – Michal Higdon, Live 5 News
---
Friday, May 10th, 2019
---
Wednesday, May 8th, 2019
---
Saturday, December 1st, 2018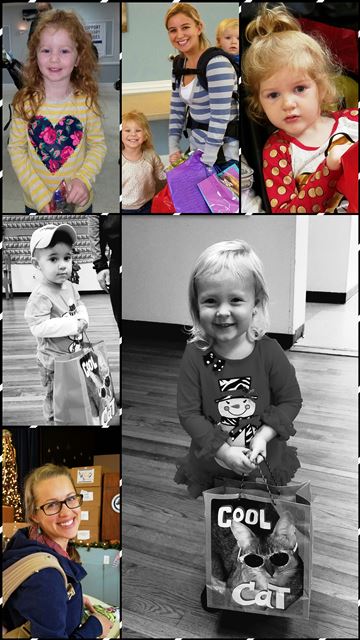 One Thousand Military Spouses & Children to Receive Christmas Care Packages Penske & Hallmark Help Local Non-Profit to Deliver Smiles to Military Spouses & Children
WHO: Media, Military Spouses & Children are invited to attend
Spouses register at www.SupportMilitarySpouses.org
WHAT: Support Military Spouses Christmas Care Packages delivery party.
Fayetteville military spouses and children will receive a free Christmas Care Package.
WHEN: Friday, December 14th, 2018 10:30am – 11:30am
WHERE: Manna Church, 5117 Cliffdale Road, Fayetteville, NC
WHY: "Christmas is a time of giving, and military families give so much," said Dr. Steven and
Diane Rumley, Co-founders, Support Military Spouses. "These Christmas Care
Packages, allow us to say thank you on behalf of a grateful nation."
About Support Military Spouses
CHRISTMAS CARE PACKAGES FOR MILITARY SPOUSES & LITTLEST HEROES is the nation's only program of its kind, and is the flagship of Support Military Spouses. Each Christmas Care Package for a military spouse contains a wide array of gifts, including jewelry, Hallmark gifts and a Bible. Each Christmas Care Package for a military child contains toys, a stuffed animal and a Book about Jesus.
---