Become a Corporate Partner
Download Corporate Partner Details here
PARTNERSHIP WITH POWER
"It's more than just handing [SMF} the keys to a truck; it is being a part of an organization that changes so many lives."
-Stephen Michaud, Penske



Military families are a recession-proof demographic and are loyal to companies that support them. There are currently 700,000 military spouses (shopper moms) and over 20 million military spouse alumni. Additionally, Americans are very supportive of programs that honor military families.


"I am fully aware of the need for the services provided by SMF and I have witnessed the great work they are performing in the [military] community."
–John Parker, McDonald's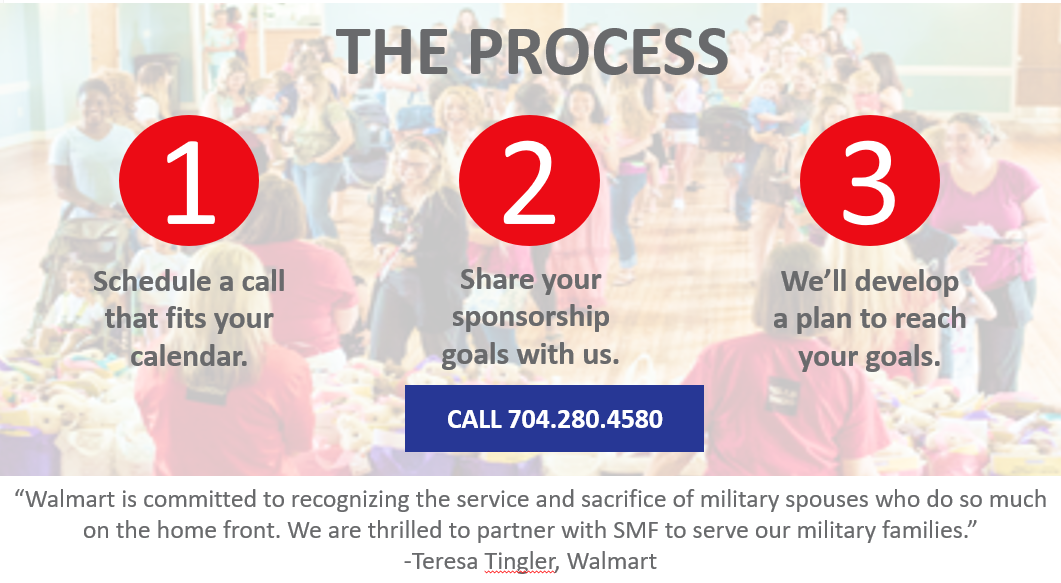 "Walmart is committed to recognizing the service and sacrifice of military spouses who do so much on the home front. We are thrilled to partner with SMF to serve our military families."
-Teresa Tingler, Walmart


Join Us. Get Involved. Donate Today.